Over the past decade coworking spaces have been popping up in big cities across the nation and with the changes in the economy, these spaces have been successful in fostering new ideas and startup businesses.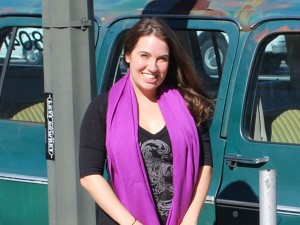 In America the median income for independent workers is about $51 thousand, according to a 2012 government report by the State of Independence government report. This coworking movement has even made its way to the Richmond market. 804RVA is the area's first and only official co-working space, which is fueled by creativity and techie innovation.
Coworking is a concept that was originally cultivated in the late 1990s from the term "jelly" in New York City by a group of freelancers and it has now evolved into a worldwide movement. The concept is to create a shared workspace for freelancers, consultants and other people who typically work from home. The idea is to develop a space where creativity and new ideas can grow and people can exchange designs while working productively and freely.
804RVA was founded October 2011 by local small business dynamo, Larkin Garbee. "I was just looking for a creative, collaborative office space and I hadn't understood the coworking culture yet," Garbee said. Wolf shirt days, creativity, collaboration and jelly pretty much sum up the co-working movement at RVA. 804RVA is located on the corner of Allen and Broad streets near the VCU campus.
Garbee's personality and experience is the model that the 804RVA coworking structure was built around. "I have a passion for technology but I also represent a lot of other things for small businesses and marketing," she said.
804RVA is an artistic, joint office area that is built in the showroom of Garbee's other business, James River Tile. "I felt like it was a shame to have such a really gorgeous location that was being completely underutilized," said Garbee. It wasn't long before 804RVA was created.
"I think Larkin is really kind of the main reason most people are attracted to this and keep coming and that's because she is a freaking fireball," said Dorsey McFadden a digital marketing consultant and 804RVA coworker.
804RVA provides its members with varying levels of coworking zones including private offices, collaborative spaces, semi-private work areas and conference rooms. People come to 804RVA for a number of reasons including the value of working with others, for a sense of motivation, inspiration and unique networking opportunities. At 804RVA coworking gives people an opportunity to meet and interact with their peers in an environment that facilitates productivity and learning.
"To me and the next generation as a whole, we don't want to just spend our time just passing out business cards. We want to learn, we want to get our hands on stuff and figure out how it works," Garbee said. "Some coworking spaces are unique to having strictly just developers or just designers and I would say ours is truly a mix."
Coworkers at 804RVA come from a variety of professional backgrounds such as web design, real estate, copy writing, web developing, marketing and researching.
804RVA is known for its culture because it is different from that of a traditional workplace culture, since there are no bosses there is no tension between supervisors and workers. "The culture changes day-to-day depending on who comes in," said Dan Kanach, 804RVA coworker and owner of One Duck Creative, a small creative media company. "It is generally like-minded, driven people who want to be around other driven people." Most 804 coworkers agree that 804RVA provides a fun environment where individuals are free to create and collaborate. "I couldn't see myself working with other people if I wasn't here," Kasach said, who described himself as a bit of an introvert.
Matt Russo is another 804RVA coworker who has been a member almost since the beginning. Russo is a freelance graphic designer and is currently working developing projects for 804RVA. He says 804 is still trying to invent its culture. Currently people are working hands-on trying to make the space a more active community rather than a place used strictly for working. "Members are trying to make 804RVA a place where people interact together, work on projects together and go out together," Russo said. 804RVA offers classes and organizes social events to strengthen the overall coworking community.
Brian Bassett is a software development principal at IBM and a coworker at 804RVA who chooses to work from 804RVA instead of his traditional office setting because he finds the environment to be more dynamic, exciting, interesting and collaborative. "It's collaborative even though people work on their own projects, work for different businesses and have different goals," Basset said.
Coworking is especially helpful to freelancers and remote workers because it provides those people with a sense of community and inspiration. "It creates a melting pot of creativity," McFadden said, "not just design creative but techie too." McFadden sees coworking spaces as motivational tools and she is driven by the office setting because it pushes her to be more accountable.
Coworking facilities like 804RVA operate based on memberships and provide members with better quality networking and stronger relationships. McFadden says small business people get the most out of these networking connections because it makes it easier access others and collaborate.
Coworking has helped some members break into new, cutting edge technology-based job markets. McFadden says coworking helps to hone professional skills and mold individual qualities and as a result of 804RVA she landed her first Pinterest account management job.
After talking with Garbee and Richmond's coworkers the consensus is that people are tired of waiting on big companies to offer up jobs so they have taken matters into their own hands and created new jobs and projects through collaboration. People often turn to coworking spaces like 804RVA because of the lack of opportunities in traditional careers.
Some people agree with Dorsey McFadden and Dan Kanach and say coworking spaces serve a greater purpose as more transitional occupations. On the other hand others agree with Russo and Bassett and say these collaboration spaces have great potential to ultimately lead to better opportunities and new industries. As for Larkin Garbee, she says the future looks bright for coworking spaces in Richmond. As new ideas grow and evolve, she looks forward to playing host to more collaborative projects and classes in the future. She is currently planning on a larger scaled coworking space that will serve a larger community in the Greater Richmond Area by making things more accessible to non-members.